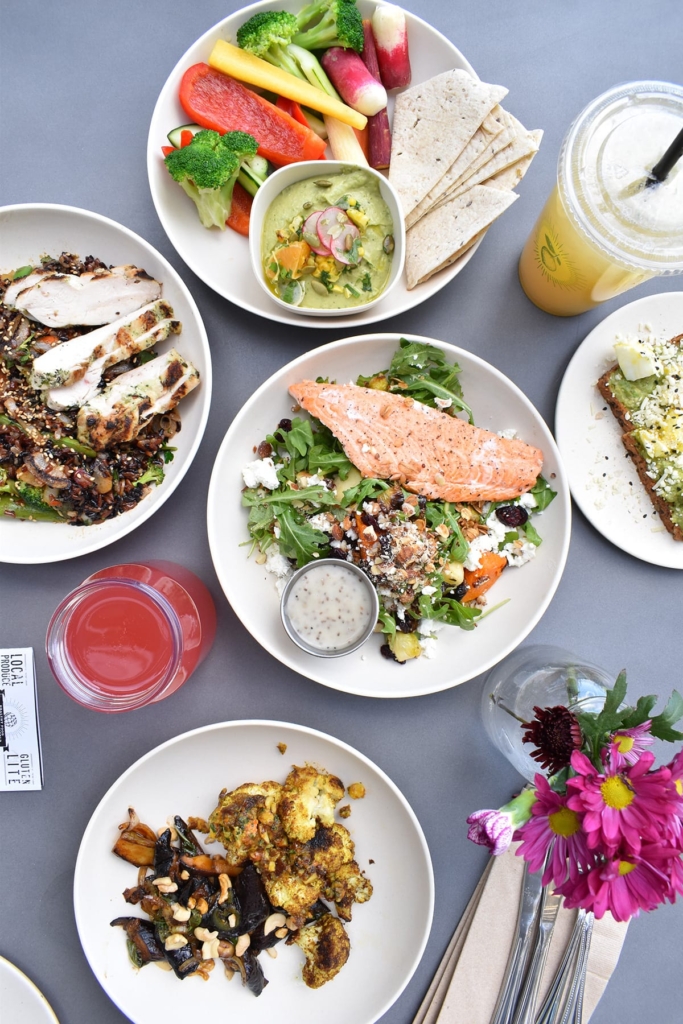 If someone had told me just a few years ago that you could lose weight naturally, safely, and easily without exercising at all, let's just say that I would be extremely skeptical. But that was before I tried a diet that has been around for over 50 years in Europe and has made a resurgence here in the US.
The following was written in March, 2010:
Since starting the diet, which by the way, was only mid-January of 2010, I have lost more weight than I've been able to lose in 12 years. I feel better. I look better. I feel healthier.
But the funny thing is, I did not exercise once while on the weight loss portion. I had no surgeries . I took no injections. No pills, shakes, meetings, prepackaged foods or sweat lodges either! And I still lost 35 pounds in LESS THAN 3 MONTHS. My husband, Kevin, in the same amount of time, lost 62 pounds. In a little less than 3 months? Crazy, huh?
Another strange part of the diet for me is that I didn't feel hungry. I ate tasty, wholesome food, that I really enjoy . The first two days of the diet you have to eat as much fat as you can! How great is a diet that starts out that way, right?
I encourage exercise for fitness. I always have and always will. But now I believe this is a better way to LOSE WEIGHT.
In doing my research about this diet, I have found that literally thousands of people have achieved the same results that Kevin and I have. And now, I think it's time I can offer this program to any of you who are sick and tired of being overweight. I offer you a natural, safe, effective and most importantly, easy-to-follow program for weight loss. PLUS, it will be completely personalized to you individually. You get so much in this program that I can't even fit it all here!
So folks, if you or someone you know wants to lose up to 1/2 to 1 pound PER DAY, click the link below to learn all about this program. Be sure to watch the video, too.
Kevin and I got extraordinary results and so have the many folks that have enrolled in the program. Thousands of others are getting extraordinary results, too. Isn't it time you finally did something that really works?
Homeopathic HCG Weight Loss Monthly Membership Program
When you're REALLY READY to drop those extra pounds, regardless of how many you have, this is the place to go! This program is specifically personalized for you, and addresses the physical, mental, emotional and energetic issues of your weight. The program can be administered for you from ANYWHERE in the WORLD!
Our unique Homeopathic enhanced hCG weight Loss Program is unlike ANY other. With it, you get the needed support for a FAST, safe, natural weight loss program that not only is effective at reducing your weight, but re-setting your metabolism to keep it off.
Simply put, if you can just eat the foods on the list we give you (certain vegetables, chicken, fish, beef, veal, lobster, crab or shrimp) and hold some drops under your tongue for a minute three times a day, then you most certainly can lose up to 1/2 to 1 pound PER DAY . It really IS that easy.
Here's what you'll receive when you enroll in our monthly weight loss program:
Phone or in person: (INITIAL visit) One Protocol Analysis by Dr. Linda Potts or authorized staff to determine your individualized custom hCG homeopathic compound combination that will support you in your weight loss . This can be in person or you can send us a saliva swab.
Mail: (MONTHLY) One PERSONALIZED bottle (one-month supply) of the homeopathic remedy based on your private session results (see above), this remedy will be encoded with homeopathic hCG, PLUS other frequencies your system tests will be most helpful to your Body-Mind-Spirit Triangle for weight loss support.
PLUS (only available from Healing Waters Wellness Center Members Only Area)- a computer template for Weight Loss tracking and Body Mass Index calculation, tips for getting the most out of your plan, tips for how to cook the food to perfection, great food choices we found and where to find them, additional sources to purchase food scales, cookbooks and other books (optional), where to find bathroom scales that work with the plan, and possibly other items we find useful .
Get Started packet: Informed Consent form to be signed and returned to Healing Waters Wellness Center, LLC before your product is shipped to you. Be sure to keep a copy for yourself!
Members Only area online at HealingWatersWellnessCenter.com:
Original Manuscript: Pounds & Inches by Dr . Simeon (free download available online as well, though be aware the manuscript refers only to the injection of hCG, not the homeopathic (frequency blueprint) type we are offering).
HCG Guidelines – 5 pages of beneficial literature about homeopathic hCG and the phases of the hCG diet. Forms you can personalize for keeping track of your food, weight, measurements, calories, etc .
FAQ's – 6 pages of valuable information to guide you through the hCG weight loss process.
An overview and explanation of carbohydrates, sugars, starches and fiber which will be a valuable support tool for Phase 3.
SO, TO RECAP, eat only the foods on the approved list and take your specifically personalized hCG Plus Homeopathic drops three times per day and you can lose up to 1/2 to 1 pound PER DAY* . We provide you with all the support you need to make it happen. Are you ready to have the healthier body you want?
Monthly Package Pricing
Join for as few – or as many – months as you choose! We recommend starting with 3 months but you can stop anytime after 1 month or sign up again.
PHASE 1 (Fat-loading) and PHASE 2 (Weight loss) Pricing
3 months (Save $200!)= $991 billed to your credit card in 3 easy automatic payments of $330.33/month (includes free shipping)
1 month only= $397
PHASE 3 (Metabolism stabilization) Pricing:
3 weeks= $197
We encourage ongoing support from your family and friends for your weight loss! Why not join with a weight loss partner?
Call us today at 301-824-4325 to schedule your appointment.
Have a question before you start? Call and ask us. Be sure to watch the video offered at the top of the page.
*We have personally experienced weight loss of more than 1 pound from one day to the next . Your results may vary. We are not saying you will lose 1 pound every day. This is an average of 15-30 pounds in a month. We have had people that lose 30 pounds in a month and those that lose less. Review the videos for more details on what you might expect.
How to Send a Saliva Swab
You will need:
1 clean Q-Tip
2 ZipLok sandwich or snack size bags
1 stamped envelope addressed to Healing Waters Wellness Center PO Box 769 Smithsburg, MD 21783
Your signed Informed Consent form
Swab inside your cheek until cotton is very wet on both cotton swabs and place in one of the plastic bags and seal . Now place that bag inside the other bag and seal so that you have a Q-Tip sealed inside a bag that is sealed inside another bag. Now place the bag along with your Informed Consent form in the envelope and mail immediately. ONLY SEND ONE (1) SPECIMEN PER ENVELOPE. If you and someone else are joining the program together, please send specimens in two different envelopes. Once your specimen and Informed Consent form are received, your hCG compound will be formulated for you and sent out. Allow 5-10 days turnaround time. During this time please READ ALL THE INFORMATION provided to you on the member's area of the website and FAMILIARIZE yourself with the program. This program is not like ANY other program or diet and you need to read through everything to get the best results. As always, if you have any questions, please contact us. Best wishes on your journey to a healthier you!